Welcome to Mr Lockman – Your Essex Locksmith
Contact your local Locksmith in Essex
Mr. Lockman is your number one choice for a locksmith in Essex. Our company was founded in 2011, and we have been growing at a fast rate ever since. The main base of operations for your local locksmith is based near Chelmsford in Essex. This allows us to access all corners of Essex and makes us able to handle all jobs for locals.
Family run Locksmith comapny in Essex
Mr. Lockman is a family run local locksmith provider, Family values are at the core of this 24-hour locksmith. We aim to be hassle-free as we understand lock troubles can be stressful enough; that is why we have diverted from franchise and call centre roots, enabling you to directly contact your local locksmith in Essex. When you are directly contacting your local locksmith, they are able to handle any inquiries that you may have. A member of the team will give you any information that you may need, including; services, timings, prices, and any other relevant information to help you out.
Contact your Essex Locksmith 24 hours a day
If you wish to contact us right now, feel free to speak to Gareth now on 07878 792 974. He is a well experienced and trained locksmith, able to help you out if you need it. If you would like to know more about us, carry on reading!
Offering a 24 hour locksmith service right across Essex
As mentioned prior, we are based near Chelmsford, allowing us to help people in the surrounding areas. We can help any customer that is within a 30-60 minute emergency time frame of Chelmsford, so this will include places like; Basildon, Billericay, Brentwood, Braintree, Chelmsford, Colchester, Leigh-on-Sea, Rayleigh, Southend-on-Sea, Thurrock, and other local areas. We try to reach as many customers as possible as anyone can have a lock emergency, and we want to be your local locksmith in Essex.
Commercial and domestic Locksmith in Essex
When operating a service on your Essex commercial or domestic property, we have many safety precautions. When trying to gain entry to the building, we will keep damage minimised to the existing door and frame. Lock troubles can be a stressful time, that is why we do not want to add more stress on the pile by breaking you in, we do it safely and securely, to keep your costs as minimal as possible. 99% of our jobs result in no damage to the client's property.
Locked out homeowner or business? Your local Essex Locksmith can help!
Whether you are a locked out homeowner or business owner in Essex, we can help you. Whatever you need, we will provide, as you are our top priority during that time we spend with you. Our experienced locksmiths specialise with all types of doors, such as; uPVC, double glazed, sliding doors, Composite door multipoint locks, as long as there is a lock on your door, we can fix it.
Lock upgrades and replacements offered
Our team also provide upgrades to existing locks, whether your previous lock is broken, old, or you just feel unsafe, we will restore your locks ad make you feel comfortable in your commercial or domestic property once again. If you are at a point where you have just misplaced your key but do not require a lock, we offer a mobile key cutting service, allowing you to regain entry in no time.
If you have troubles with any locks, Give your local locksmith a call
As you can imagine, at Mr. Lockman, our services are all lock oriented. They operate day and night, as we know you could lose your keys at any given moment, or they could snap, or your lock just breaks, that is why we operate a 24-hour Essex locksmith service.
We are here to help, 24 hours a day, 7 days a week
Our customers have loved using our services for all types of doors, frames, and properties, so become a member of the Mr. Lockman family and use our services today.
24/7 Service
We operate 24/7, so it doesn't matter when you get locked out we are here to help.
30 Minute Response
We have a 30 minute response time which means you are never locked out for long!
No Call Out Charge!
We never charge you for a call out, so you do not have to worry about any hidden costs.
Free Estimate
We offer a free estimate of the work involved before we undertake anything.
Our workers;
Members of our team are all trained, experienced, and licensed to be working with locks on your property. We are always optimistic and happy to help you with anything you may need from your local locksmith.
Upon arrival at your premises, our vans will already be stocked with suitable locks and tools to make sure we can handle anything that you may throw our way. We can keep our services to a one time visit, saving all parties time and hassle.
Our business will always remain reliable and transparent, we promise in no hidden fees, and will always be upfront with what we are doing. We do not want you feeling conned once we have left, because we decided to damage your door and then charge extra for repairs, that is not how we operate at Mr. Lockman. We offer a no damage service, with no hidden costs and a happy and trustworthy Essex team.
Support your local businesses and contact us today with any queries about locks, emergency or not, we are sure that we can help you.
Call us on 07878 792 974 or alternatively, you can fill out our web form on the contact page.
Why Choose Us?
24/7 Service

30 Minute Response

No Call Out Charges

Residential and Commercial Services

Free Estimate

No Hidden Charges

Honest and Reliable

Friendly and Professional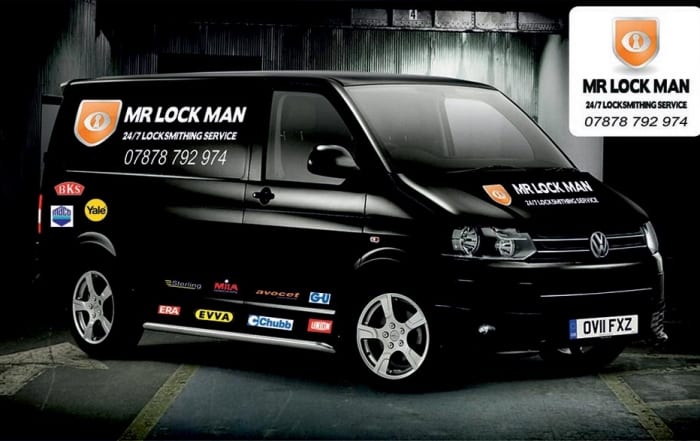 See what 100s of our customers have to say and why they will always come back to us!
"Gareth was professional and reliable. He gave me an estimate of what time and confirmed when he was 30mins away. As it was bank holiday this was appreciated. He came well equipped with everything he needed and completed the job in a minimum amount of time. Everything was completed efficiently and cleanly. He was polite and courteous. I would definitely call him again. ."
"As it was bank holiday this was appreciated. Gareth was professional and reliable. He gave me an estimate of what time and confirmed when he was 30mins away. He came well equipped with everything he needed and completed the job in a minimum amount of time. Everything was completed efficiently and cleanly. He was polite and courteous. I would definitely call him again."